Laptop Data Recovery NYC
---
Data Recovery NYC are your trusted professionals for all your Laptop data recoveries in New York City. We have a record of over 2000+ laptop recovery successful case that have help build our experience, confidence and trust in handling recoveries.
To begin with, here are some of the things to tell you that your laptop needs a data recovery;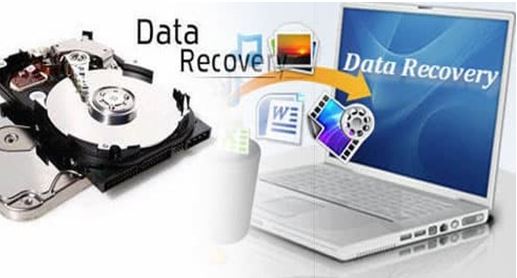 Frequent error messages at boot-up
Failure of loading boot-files and consequent failure to boot
Unknown noise originating from your hard drives
Data loss from your laptop
Sudden system failures when normal running
Water or fire damage
Formatting boot files
Possible causes of laptop errors
Virus attack on your operation system
Laptop hard drive has been corrupted
The laptop fails to recognize the OS installed
Physical damages like hitting the floor
Folder files unreadable by the laptop
What to do in case of such occurrences to help recovery or expediate the laptop recovery process;
If you experience any of the above scenarios, it is possible that your laptop needs recovery. Get in touch with us ASAP to help guide you through an expediated process towards recovering allyour data.
Needless to say, some precautional measures can be taken to ensure 100% laptop data recovery. We strongly discourage use of third-party utility software and stress on contacting a data recovery company. This is because most software does partial work and may require high cost for licensing. And in any case, the first recovery attempt gives the highest chance of restoring all your data.
Here at Data Recovery NYC, we have state of the art equipment along with experts experienced in laptop data recovery. We guarantee you 98% success rate for all recoveries we have made. Our ISO 5 class 100 clean room is equipped to protect your laptop against contaminants to maximize recovery operations.
We pride in
A 98% success rate on recoveries
Advanced data recovery facilities including class 100 ISO 5 clean room.
A 48-Hour Average Case Completion Time
Security Credentials Including SSAE 18 Type II Certification
No Recovery, No Service Charge Guarantee
We deal with a wide range of laptop brand manufacturers including;
HP Laptop Data Recovery
Dell Laptop Data Recovery
Lenovo Laptop Data Recovery
Apple Laptop Data Recovery
Toshiba Laptop Data Recovery
Acer Laptop Data Recovery
Samsung Laptop Data Recovery
Gateway Laptop Data Recovery
Compaq Laptop Data Recovery
Emachine Laptop Data Recovery
Panasonic Laptop Data Recovery
Sony Laptop Data Recovery
PC Laptop Data Recovery
IBM Laptop Data Recovery
Fujitsu Laptop Data Recovery
Alienware Laptop Data Recovery