External Hard Drive Data Recovery NYC
External Hard Drive Data Recovery New York City
---
Data Recovery NYC offers External hard drive data recovery services in NYC. We recover lost data from any make, model, interface, or brand of a failed external hard drive. Some of the external hard drives we have worked on include:
Western Digital
Seagate
Buffalo drivers
Models of USB 3.0 portable drive or USB C drive
Apple Mac G drivers
USB C hard drives made by Lacie
Verbatim Store and Go secure
Toshiba Cavio
Reasons we have identified for external hard drive failure
The external hard drive has a liquid spill or been dropped
Damage to a platter or the head of the external hard disk
Opening the drive and messing with the sensitive components
When the drive has encryption in use
The drive has a user password on it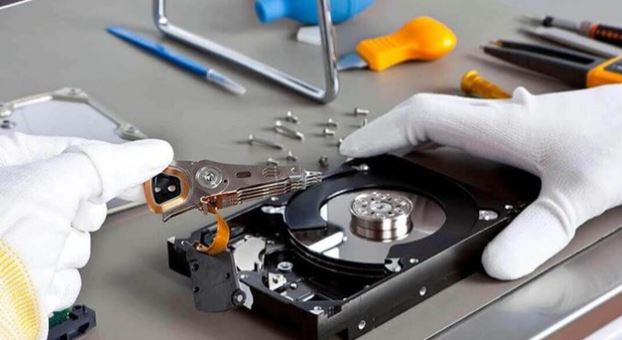 Some of the external hard drive symptoms we solve at data recovery services NYC include:
External device fails to boot up
Deleted or corrupted files
Message showing the drive needs to be formatted
Damage from water, electrical surges
The device displays unknown errors
Strange noises coming from the external device
The drive is not detected or seen by the operating system
Password or user encryption making the drive inaccessible
Sudden occurrence of crashes
The drive not showing any activity at all
Works but very slow to perform any task or access files
We have the capacity in special hardware and software technologies that enables us to access unreadable USB drives and all types of faulty external hard drives.
As Data Recovery NYC we advise our customers to seek professional advice in the case where they notice abnormal behavior with their external hard drives to prevent further wear and tear to save on money, frustration, and time in a case where the hard drives get damaged.
Data recovery cost for the external hard drive
We assess all external hard drives free of charge for our customers and we don't charge if we can't salvage data because we have a policy of No Data No Fee. We also offer free consultation services.
We charge our customers based on the work involved to salvage the data and not based on opinion. Our charges are always super friendly and affordable.
Fill out a free data recovery price quote to start the data recovery process today!
Why choose us
Our services are available to small businesses, self-employed, individuals, and companies and we provide honest and professional data recovery services in the game. Don't despair with the faulty hard disk because maybe you have that one chance to get your data back with our services. Call us today!
Our External hard drive data recovery services offer;
A 98% success rate on recoveries
Advanced data recovery facilities including class 100 ISO 5 clean room.
24/7 response time and action
A 48-Hour Average Case Completion Time
Security Credentials Including SSAE 18 Type II Certification
No Recovery, No Service Charge Guarantee